Jul
13
Fri
2018
Summer Maintenance Client Event at the Utica Zoo!

@ Utica Zoo
Jul 13 @ 11:30 am

Summer Maintenance Client Event

We invite you and your significant other plus two loved ones to join the team for an afternoon exploring the Utica Zoo!
Friday, July 13th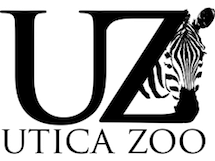 Check in at the zoo: 11:30am
Lunch will be served from 12-1:30pm in the Pavilion
Spend the rest of the afternoon enjoying the sights and sounds of the Utica Zoo in the sunshine with staff, family, and friends.

*Each additional guest after a party of four people will be subject to the following admission fees:
Child: $3; Adult: $4.50; Veterans and Seniors: $3.50
RSVP online by filling out the form below, by e-mailing Chrissy Aiello at clientservices@eplawcenter.com or by calling the office at 315.793.3622.
Apr
24
Wed
2019
Open Forum Q&A

@ Valentino's Banquet Hall
Apr 24 @ 1:00 pm – 3:00 pm
David J. Zumpano and Jennifer M. McDonnell are excited to invite you
to join them for a question and answer session on April 24th.
Wednesday, April 24th
Valentino's Banquet Hall
3899 Oneida Street
New Hartford
1:00pm – 3:00pm
This session is an open forum where you can ask questions regarding Estate Planning, Medicaid, or after death administration.
Please reserve your seat by clicking here.